NUJ puts spotlight on the safety of women
The NUJ has launched a set of safety films featuring journalists across the UK and Ireland who have experienced abuse and harassment because of their work. The union has released clips of members discussing sexist trolling, death threats and racist abuse. The videos have been shown in Parliament and to ministers at the Department for Culture, Media and Sport as part of the union's work as a member of the National Committee for the Safety of Journalist. The union's mobile safety toolkit has lots of advice and places to go for help for women media workers to help protect themselves from online and other abuse.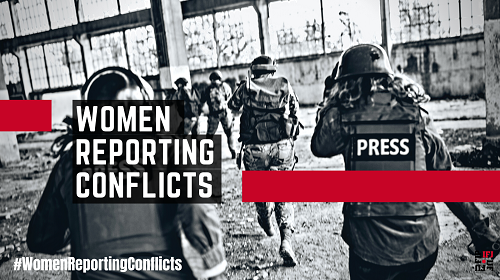 To mark International Women's Day, the International Federation of Journalists (IFJ) and its gender council have put women reporting conflicts in the spotlight as part of a series of interviews to highlight the daily challenges they face, their safety needs and the importance for governments across the world to adopt international instruments that outlaw violence and attacks against journalists. From covering wars to protest movements, women journalists working in conflict zones take immense risks in the name of freedom of information. Fighting government censorship, retaliation and deconstructing disinformation are a daily challenge for many. The NUJ and IFJ have urged governments across the world to fight impunity for violence perpetrated against women journalists by ratifying ILO Convention No. 190 against violence and harassment in the world of work and support the IFJ-led Convention on the safety and independence of journalists and media workers.