Policy set as delegates debate your union's future
The NUJ's Delegate Meeting (DM) has set policy for the next two years on a wide range of issues from members' subscriptions to reporting sex and gender; from the importance of the European Convention on Human Rights to access to our work behind website paywalls.
NUJ Netherlands delegate, Lyn Barton (pictured), spoke to the branch's motion calling for greater investment in online platforms such as Zoom and Slack. The union has saved £94,000 due to hosting fewer face-to-face meetings during the pandemic, and the Dutch branch wanted to see some of this money spent on technology to support branches. Although, the motion was narrowly defeated, the issue is now on the agenda for the future branch organisation.
Following an energetic debate, the DM supported increasing subscriptions by approximately 5%. This means members on Grade 1 will pay an extra 85p a month while Grade 3 will pay an extra £1.50. However, it was emphasized that members are required to pay no more than 1% of their taxable income.
The NUJ confirmed it will continue to fight against harassment and attacks on journalists. It will co-ordinate a campaign to mark November 2 as the International Day to End Impunity for Crimes against Journalists.
A motion on reporting on issues of sex and gender was lost, the general secretary Michelle Stanistreet subsequently issuing a statement outlining current policy.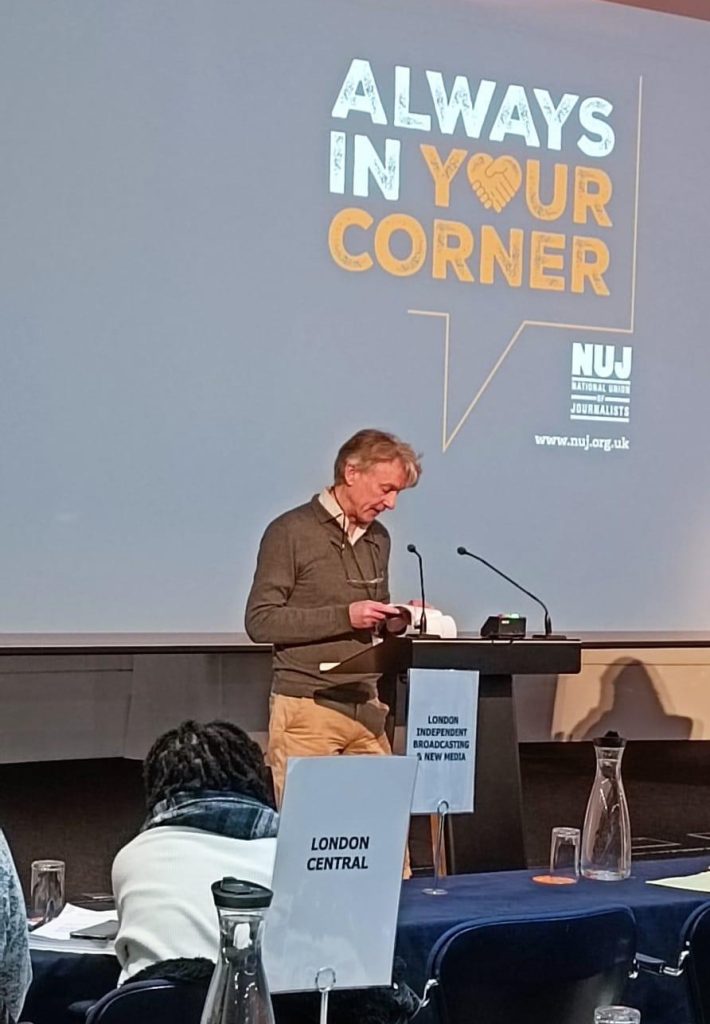 The NUJ Brussels' branch motion calling for journalists to have free access to their work later placed behind a website paywall was passed. So too was the Continental European Council's motion on the importance of decisions of the European Court of Human Rights for the protection of journalists.
In a lively debate, traditional terms for workplace representatives, Mothers and Fathers of Chapels (MOCs and FOCs) were rejected in favour of more inclusive terms like "chair" or "rep". Meanwhile NUJ Netherlands branch member Mindy Ran was elected to the Equality Council. Siobhan Wall retains her seat on the Disabled Members Council and Tony Sheldon on the Journalists Editorial Advisory Board (JEAB).